DOI:
10.18413/2408-9338-2021-7-3-0-4
Traditional value orientation and religiosity – a multilevel analysis across Europe
In this paper, we examine the relationship between traditional value orientation and religiosity in European societies. While the association between traditional values and religiosity is well-established, no study examined differences in its strength in relation to religiosity on a societal level. Our main aim is thus to test whether this association is moderated by country-level religiosity. Because of the weakened importance of religion in less religious societies, we hypothesized that the effect of religion on individual values is also weaker compared to more religious societies. We used the European Social Survey data, from 2018, with 49,519 respondents from 29 countries. The data indicated a significant but very weak negative moderating effect of country-level religiosity on an individual religiosity and traditional values association. We discuss our findings in the light of the transformation of the traditional relationship between human values and religiosity, as well as a separation between religion and culture.
Figures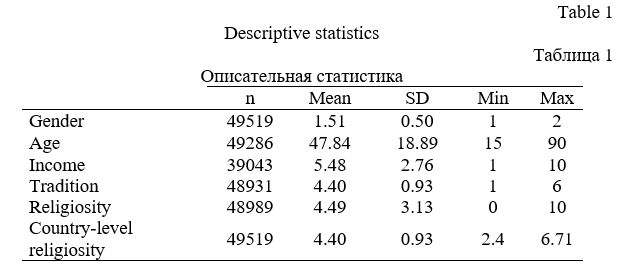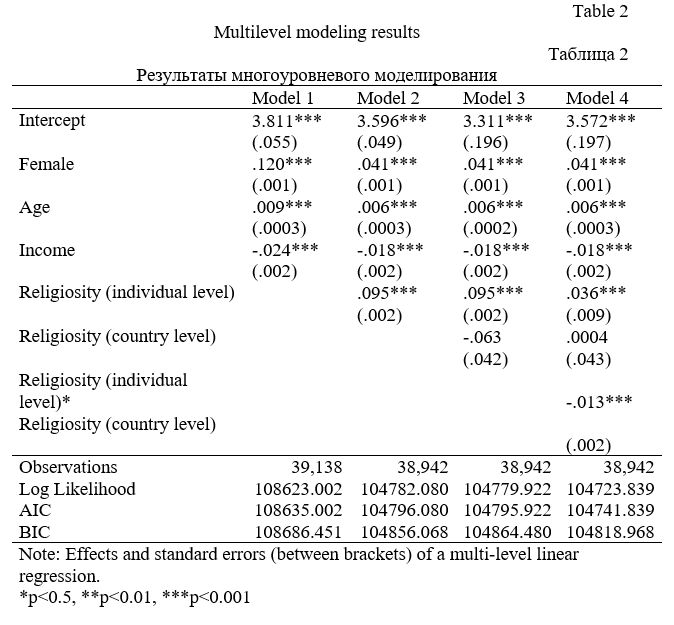 Количество скачиваний:
1988
Information for citation:
Mentus, V. (2021), "Traditional value orientation and religiosity – a multilevel analysis across Europe", Research Result. Sociology and management, 7 (3), 34-40, DOI:10.18413/2408-9338-2021-7-3-0-4