DOI:
10.18413/2408-9338-2021-7-1-0-2
Youth of the Russian borderlands: the problem of ethnic identity and tolerance
In conditions of geopolitical tension and the simultaneous striving of society to form "unlimited" tolerance, indicators of ethnic identity and ethnic tolerance are becoming the most important indicators of well-being and risk. This research agenda is especially relevant in the context of studying the younger generation as a strategically important part of the national human capital. The scientific purpose of the article is to study the factors, indicators and dispositions of ethnic identity and tolerance of young people in the Russian border region. The article proposes the results of a quantitative study of youth, within the framework of which the factor model of ethnic self-determination is determined, the typology of ethnic identity is operationalized, the profile and indices of ethnic tolerance are constructed, and the environment of youth socialization is assessed according to the criteria of its tolerant well-being. The scientific results of the discussion are conclusions about the primacy of factors of cultural integration and linguistic involvement over hereditary factors in ethnic identification; the concept of "delayed ethnic self-identification" is introduced. The risk associated with the presence of significant indicators for deviant types of ethnic identification (about 23%) is indicated and the problem of the formation of socialization trajectories of young people, leading to such socialization results, is emphasized. The author proves the existence of a value transformation that determines the change in ethnic consciousness and thinking, as well as the conflict of existing forms of youth management, youth policy and the younger generation itself - its values, attitudes and interests. Shows the role and the conflict landscape of the environment of ethnic identification of young people that exists in the Russian border region.
Figures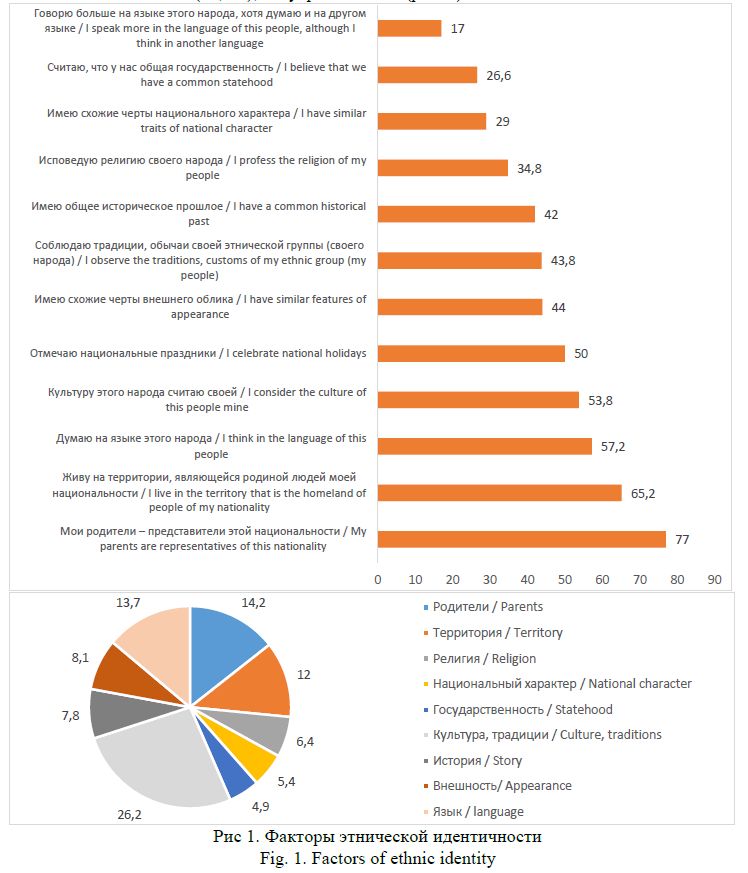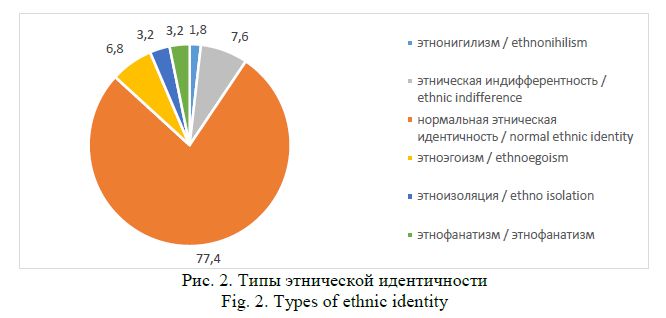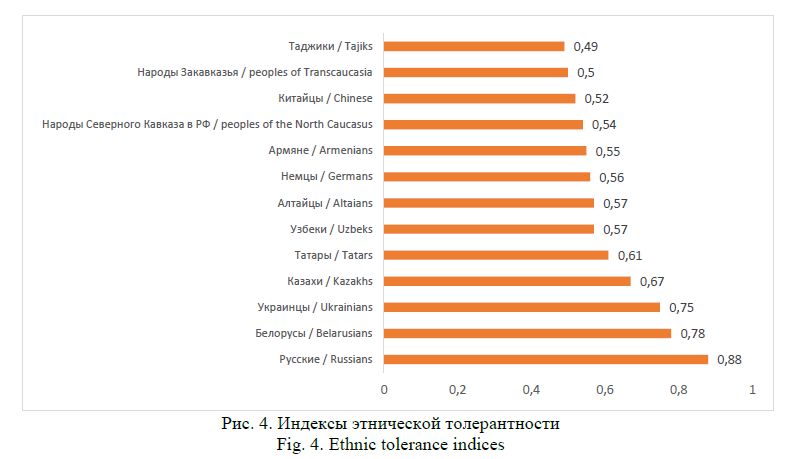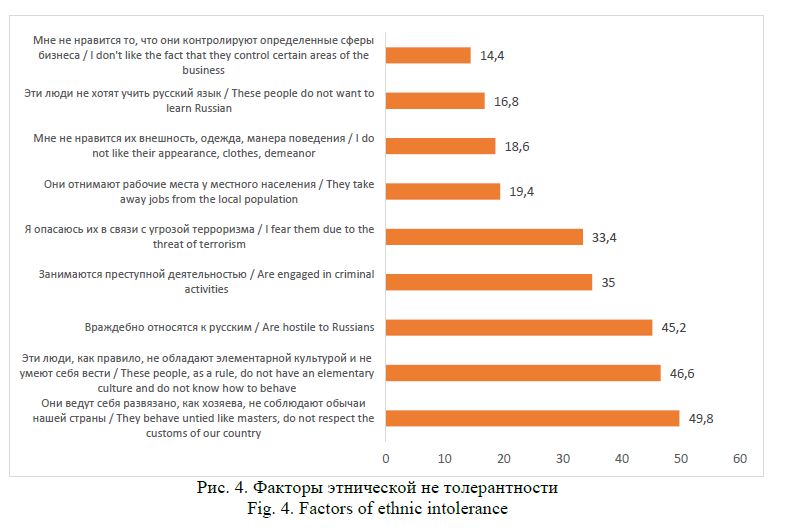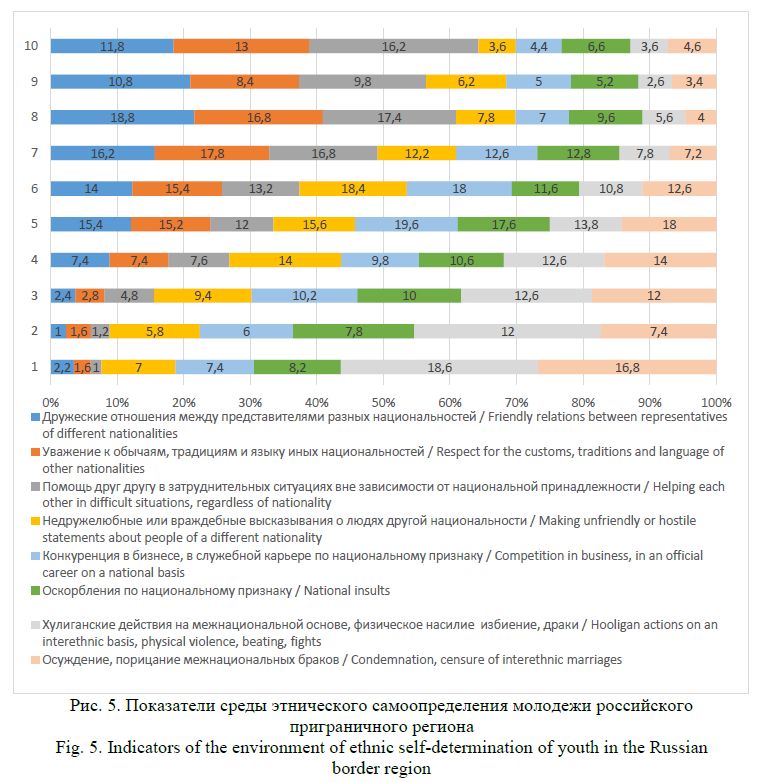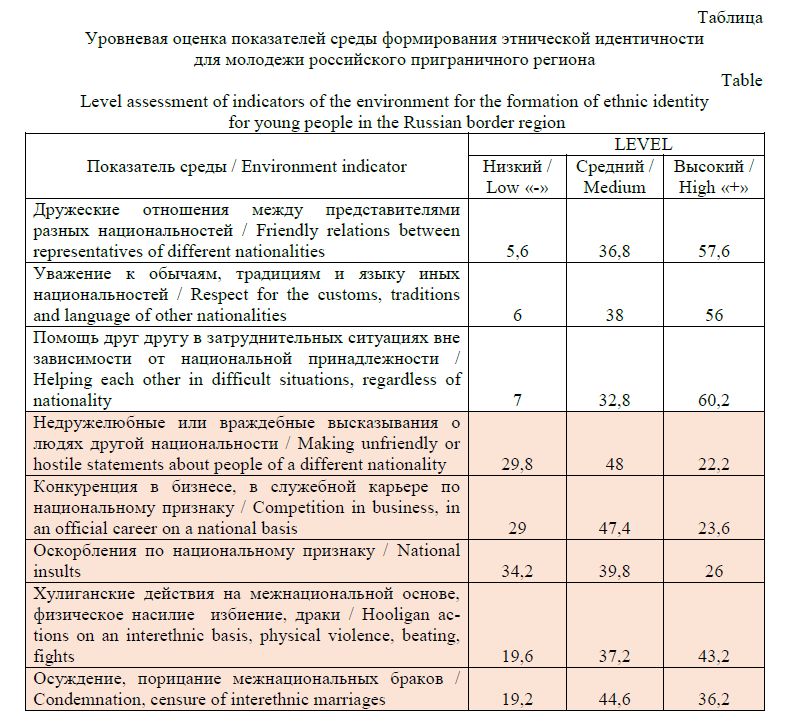 Количество скачиваний:
3005
Information for citation:
Shapovalova, I. S., Zavodyan, I. S. and Valieva, I. N. (2021), "Youth of the Russian borderlands: the problem of ethnic identity and tolerance", Research Result. Sociology and management, 7 (1), 21-38, DOI: 10.18413/2408-9338-2021-7-1-0-2