DOI:
10.18413/2408-9338-2016-2-2-15-26
THE LOCAL IDENTITY OF PEOPLE LIVING IN THE CITIY OF BELGOROD (BASED ON THE MATERIALS OF A QUANTITATIVE RESEARCH)
The article is devoted to detailed characteristics of the local identity of Belgorod city community obtained as a result of a quantitative stage of the social study (with the use of the questionnaire survey method). As a basis of the theoretical model of the local identity were taken P.L. Krupkin's developments, carried out in E. Durkheim tradition and verified during the interregional study of the ZIRCON research group based on the material of Vladimir, Smolensk and Yaroslavl cities in 2014-2015. As the main items of the local identity the authors consider: significant places (including a symbolic center); the information about geography (local, middle-scale and large-scale); the "pantheon of heroes " – both real and mythic; the citizens' idea of the city (symbolic values of the local identity); citizens' self-image ("self-identity myths" / "self-pride"); the image of the society structure: the core ("elite"), the border, items (strata, segments); the rituals of identity regeneration, the ethnographic peculiarities of citizens (dialect, peculiarities of style). The methodic basis of the quantitative study is the questionnaire survey with 401 selected subjects, which represents Belgorod population in characteristics of gender, age and area of living. In the article, the authors verify the hypothesis received with the use of the qualitative method at the previous stage of the study.
Figures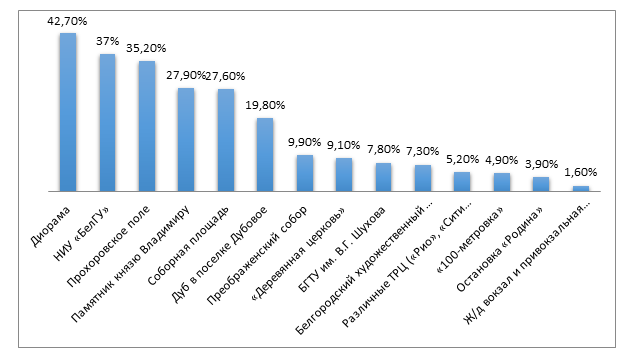 Рис. 1. Символический центр и другие значимые места г. Белгорода

Fig. 1. The symbolic center and other significant places in Belgorod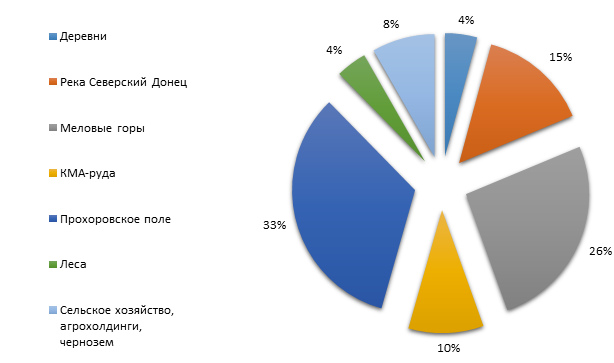 Рис. 2. Локальная география г. Белгорода: мезомасштаб

Fig. 2. Local geography of Belgorod: mesoscale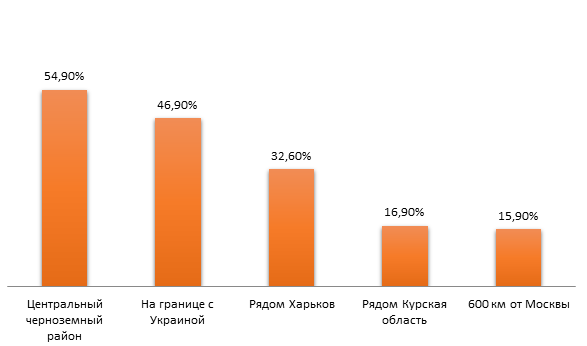 Рис. 3. Локальная география г. Белгорода: макромасштаб

Fig. 3. Local geography of Belgorod: macroscale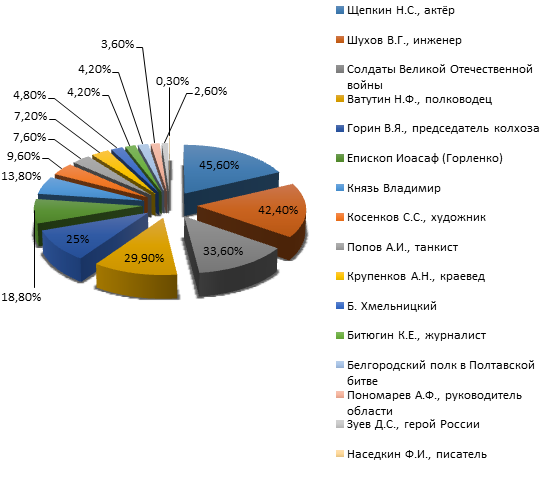 Рис. 4. «Пантеон героев» г. Белгорода – прошлые годы

Fig. 4. The "pantheon of heroes" – past years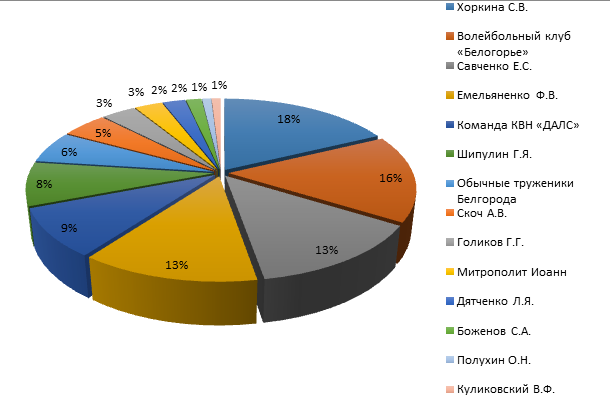 Диаграмма 5. «Пантеон героев» г. Белгорода – настоящее время

Fig. 5. The "pantheon of heroes" – present days
Количество скачиваний:
6826