DOI:
10.18413/2408-9338-2016-2-2-3-14
PEOPLE'S PIETY AND ORTHODOXY IN MODERN SERBIA
This paper elaborates on basic features of religion and religiousness in the modern culture of Serbia. Revival of traditional religious culture depends on social and political changes which resulted in sacralization of the public life and politics, greater influence of national religions in the public life of Serbia and the republics of former Yugoslavia. Revival of the official Orthodoxy is a process which flows parallel to the revival of people's Orthodoxy and people's piety, the supremacy of one over the other depends on several factors, social and political circumstances, as well as cultural preferences. Reception and interpretation of messages of the Orthodox Church mirror in the convergence of devoted believers and ecclesiastical Orthodoxy, while the majority of declarative believers adopt, understand and interprete in their own manner the Orthodox teaching, ecclesiastical rules of ritual behaviour, Orthodox moral norms and significance of religion in everyday life.
Figures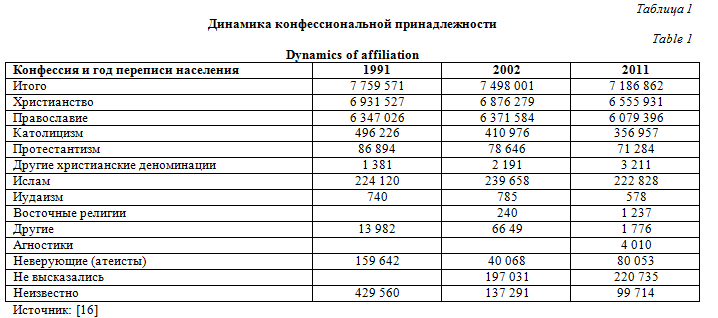 Количество скачиваний:
5699