DOI:
10.18413/2408-9338-2014-1-1-79-85
HIGHER EDUCATION AS A TRANSLATOR CULTURAL AND CIVILIZATINAL SOCIOCODE
The article describes the problem of translation of cultural and civilization sociocode into social perspective in the institutional context of higher education. The author operationalizes the notion of social code, its static, procedural and dynamic characteristics, the essential aspects, including positions of the sociohumanitarian and interdisciplinary approach. The author discusses some peculiarities of the correlation processes taking place in translation of the value-normative matrix, institutional loci of higher education and development of its subjects' mentality.
Figures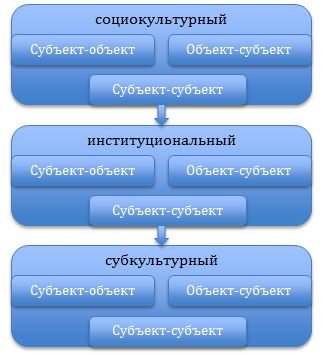 Рис. 1. Модель локусов-масштабов и локусов-связей процесса социокультурной трансляции
Количество скачиваний:
6748