DOI:
DOI: 10.18413/2408-9338-2022-8-4-0-2.
The religious factor of the historical memory of Russian students about the Great Patriotic War
Based on a generalization of conceptual approaches and an analysis of the results of the fourth stage of the monitoring study of the Russian Society of Sociologists (2020), the article examines the problem of the historical memory of modern students about the Great Patriotic War (GPW). The topic of historical memory today has become the subject of heated scientific discussions, the current direction of the domestic and foreign policy of the Russian Federation and other countries. The institution of religion plays a significant role in the reproduction in symbolic form of the history of great events, including wars. Therefore, the approach to the analysis of historical memory from the standpoint of the sociology of religion seems to be a promising area of modern science. It allows revealing the influence of the religious factor on the formation, storage, comprehension, consolidation of memories of the events of national and world history from the standpoint of patriotic and cosmopolitan attitudes. An analysis of the empirical data of the monitoring of the RSS revealed the predominance of non-religious identification among the students. The largest confessional groups were Orthodox and Muslims. Comparison of data by groups of attitudes towards religion revealed stronger indicators of patriotic attitudes among religious youth, including Orthodox and Muslims, and stronger indicators of cosmopolitan attitudes among students with non-religious views. The memory of the Great Patriotic War is the unifying socio-cultural foundation of modern Russian students. At the same time, groups with different attitudes towards religion and confessional identity have some differences in the structure of historical memory, sources of obtaining and consolidating knowledge about the Great Patriotic War, in assessments of acute political events related to the protection and transmission of the memory of the GPW and attempts to deconstruct it.
Figures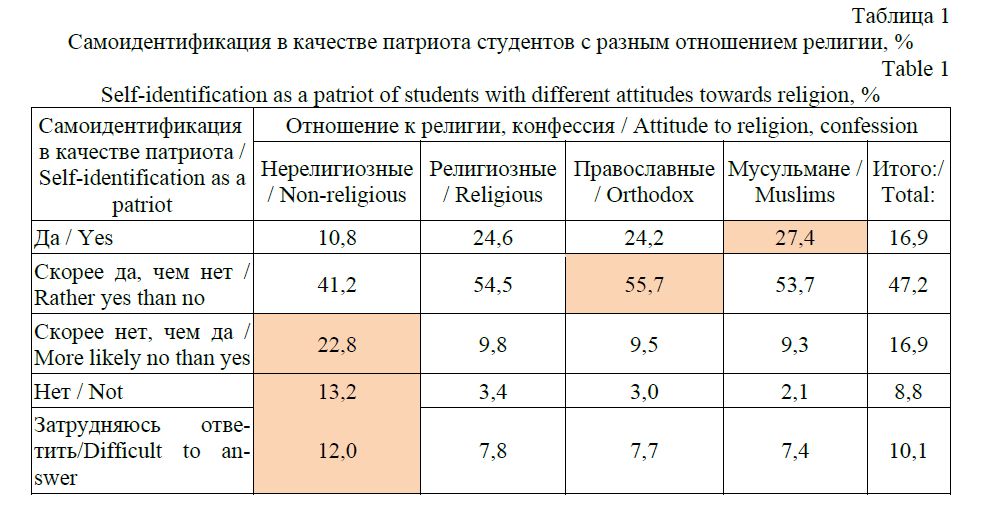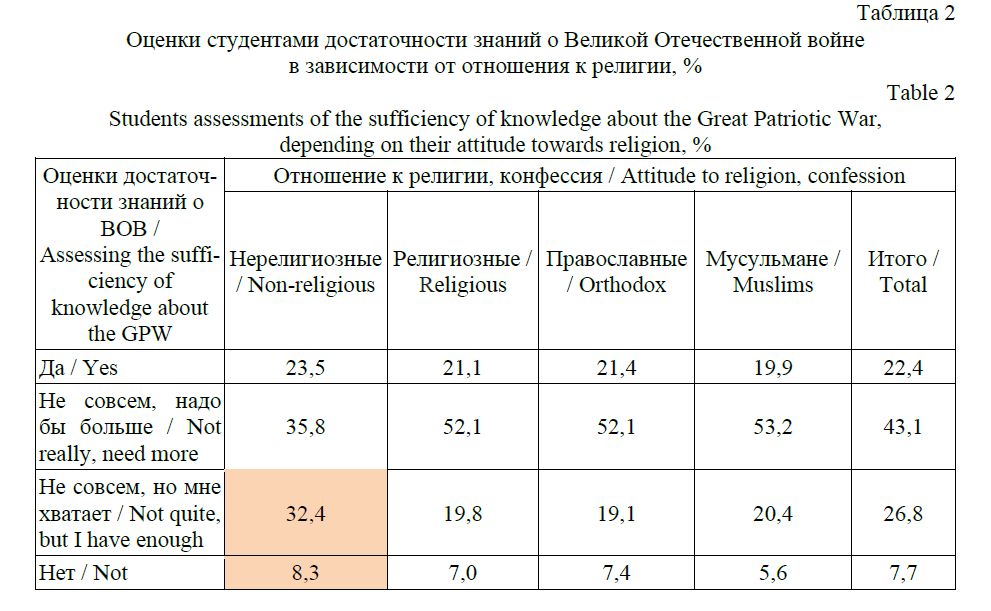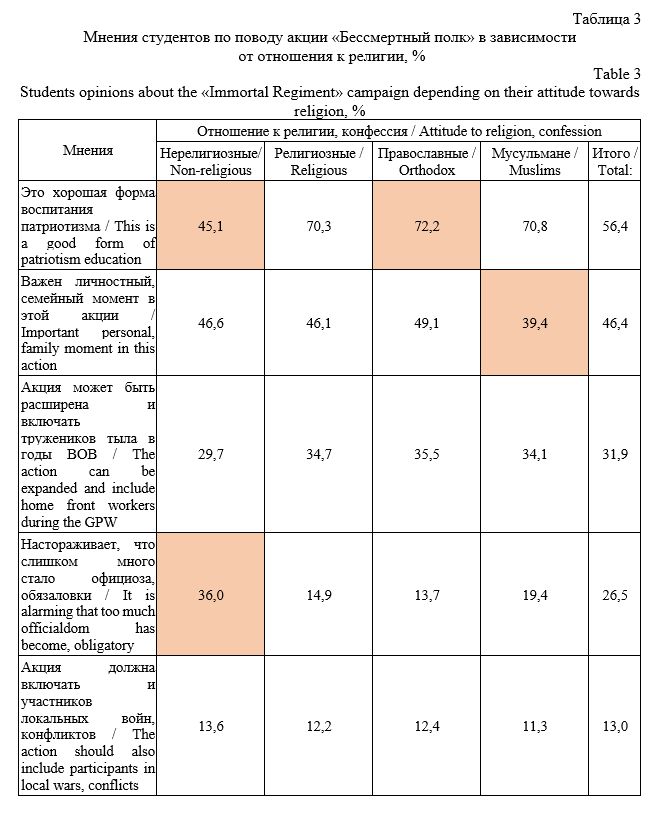 Количество скачиваний:
251
Information for citation:
Belova, T. P. (2022), "The religious factor of the historical memory of Russian students about the Great Patriotic War", Research Result. Sociology and management, 8 (4), 9-21. DOI: 10.18413/2408-9338-2022-8-4-0-2