DOI:
10.18413/2408-9338-2022-8-2-0-8
Online protest communities on VKontakte: clustering of users and typological features

This article analyzes the protest groups on the VKontakte.Using the VKontakte API, we collected an open data of 608.2 thousand user profilesin September 2021.Various data were collected such as gender, age, place of residence, network activity, number of subscribers, political views and value orientations. There were several stages of the study.First, we selected communities relevant to the subject of our research. At the second stage, we collected information from the profiles of members of these communities (563.6 thousand unique profiles). At the third stage, we identified three main clusters based on the engagement of people in protest communities. At the fourth stage, we described a portrait of users of protest communities for each of the three clusters. At the fifth stage, using the logistic regression method, we checked how various variables affect belonging to the third, most «strong» cluster. Based on the results of the analysis, we concluded that users who are members of several protest groups at the same time are exposed to greater information pressure, which increases their chances of moving on to real protest actions.Moreover, such users are more likely than others to launch mechanisms of «social infection» with protest ideas themselves, since they themselves are active commentators and have higher than average values in terms of the number of subscribers compared to users in other clusters.
Figures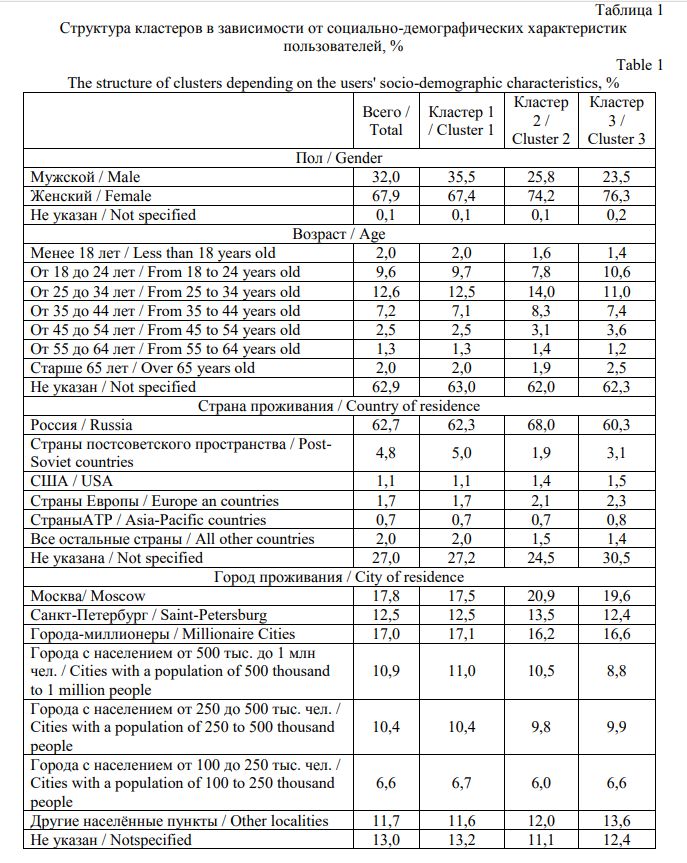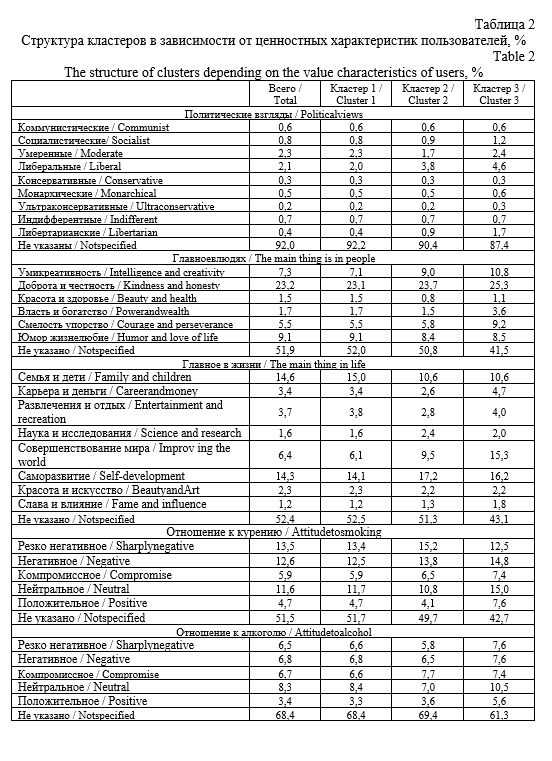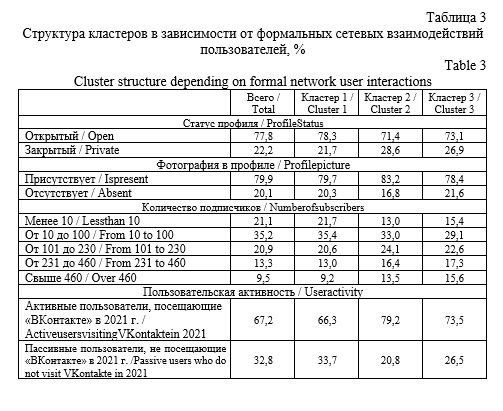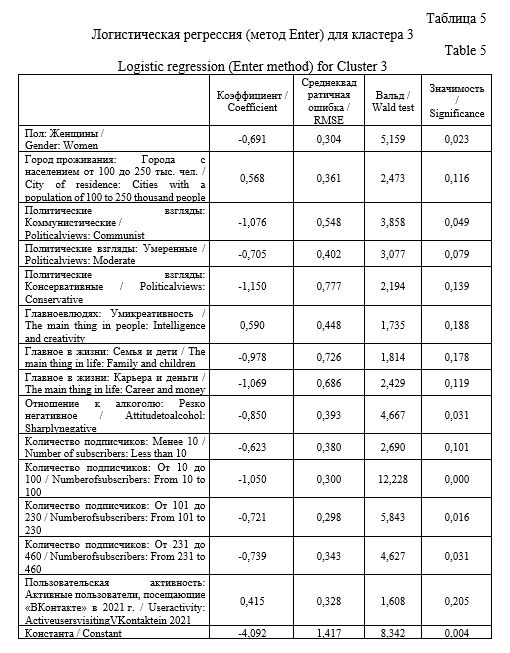 Количество скачиваний:
787
Information for citation:
Ushkin, S. G., Sapon, I. V. (2022), "Online protest communities on VKontakte: clustering of users and typological features", Research Result. Sociology and management, 8 (2), 97-111. DOI: 10.18413/2408-9338-2022-8-2-0-8