DOI:
10.18413/2408-9338-2020-6-2-0-6
Attitude of young Russian provincial women to the institution of family and marriage
Remarriage is becoming an obvious and easy-to-spot trend with Russians. However, its only something on the surface. There has been a survey among women in Kostroma to define their attitude to the issues of family, marriage and divorce. We also asked them to describe their experience of married life and divorce. The institution of marriage is in demand and it has its perspectives despite multiple researchers' opinions of its decline or even death. Modern society encourages the search of a spouse for a higher-quality family life and personal relationships (it maintains the value of hedonism and offers various strategies on the way to individual happiness, sometimes against family happiness). Any family has some conflicts but separated spouses get divorces due to misunderstanding, different outlooks on life, lack of emotional connection. However these aspects keep successful couples together. The factor of different life outlooks and lack of emotional connection is often related to early marriage, pregnancy before marriage, unequal match or marriage of convenience. So, these circumstances of setting a family more often than not have nothing to do with the way to understanding between the spouses, and may cause separation. On the contrary, if the marriage is voluntary and thought-through, the family members trust each other, they are ready to listen, accept and respect the partner's point of view. As a result, mutual understanding helps cope with emerging difficulties easier. The conclusions of The All-Russian Public Opinion Research Centre about financial insecurity and adultery as main causes of divorce don't reflect the reality (unless they are true only for metropolitan citizens). If there is understanding, money issues won't cause the divorce, while adultery can be provoked by lack of emotional connection. One more essential circumstance existing in separated families, being the source of conflicts in regular families, is inability or unwillingness of a husband to do domestic chores. Women are becoming rightful "providers" in their families, and the existing patriarchal household system seems unfair and inappropriate, which causes conflicts. In terms of state family policy, it is necessary to organise public awareness campaigns in order to consolidate the institution of marriage and to fulfill preventive programmes for decreasing divorce rate.
Information for citation: Dukhanina, L. N., Kameneva, T. N., Maximenko, A. A. and Popova, G. V. (2020), "Attitude of young Russian provincial women to the institution of familyand marriage", Research Result. Sociology and management, 6 (2), 74-100, DOI: 10.18413/2408-9338-2020-6-2-0-6
Figures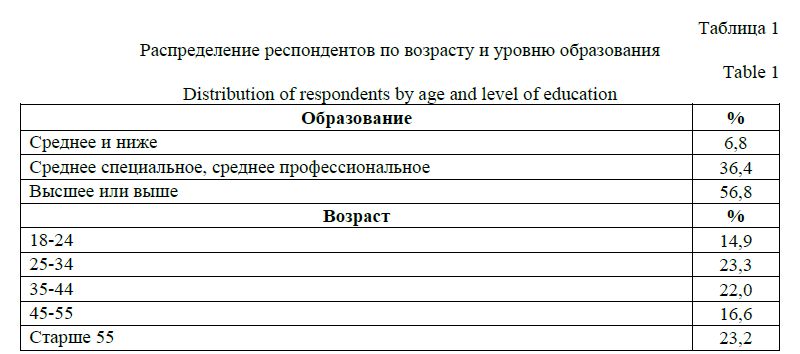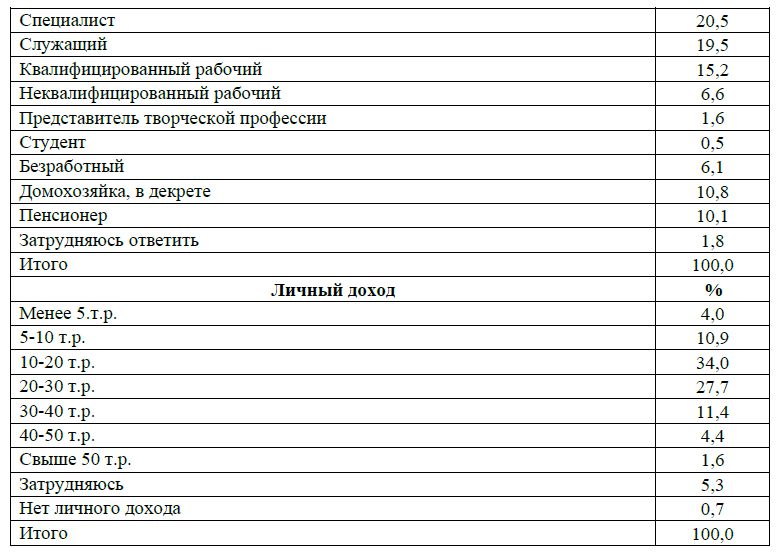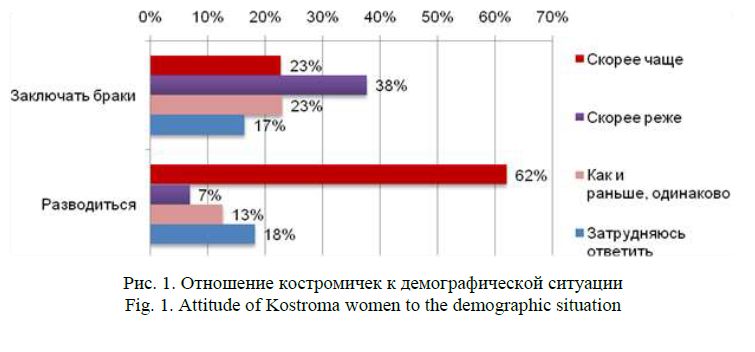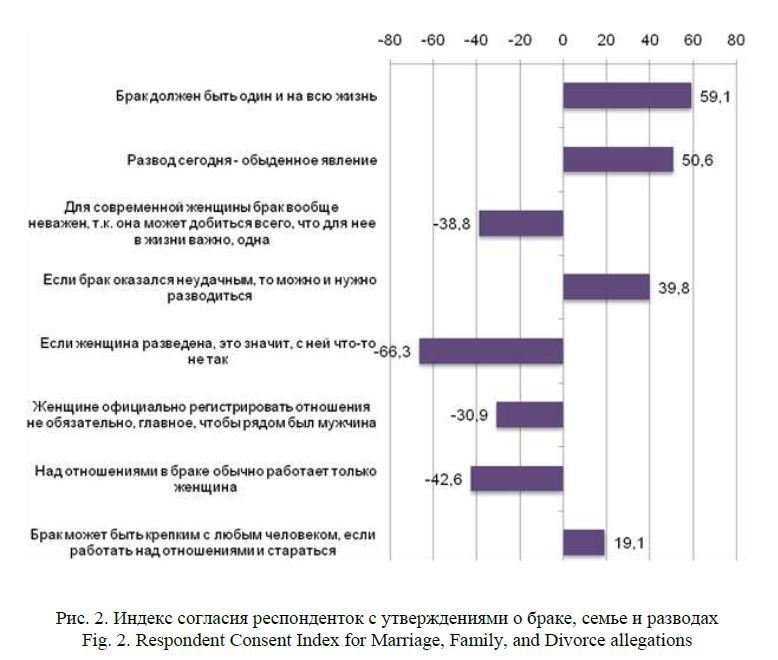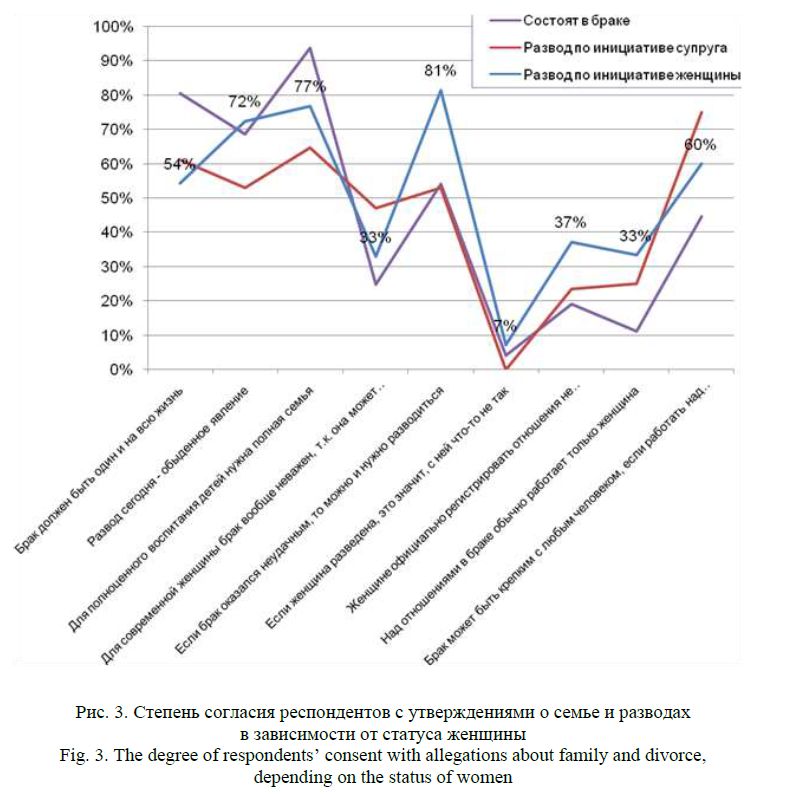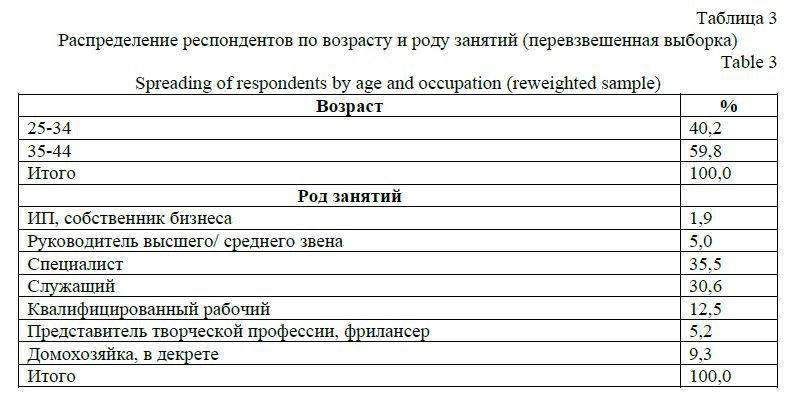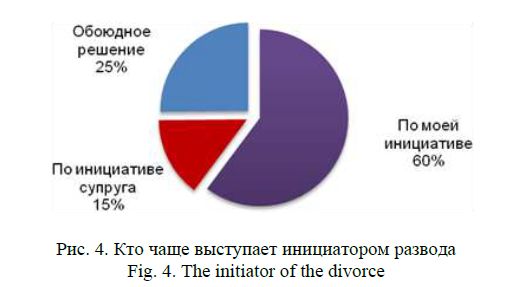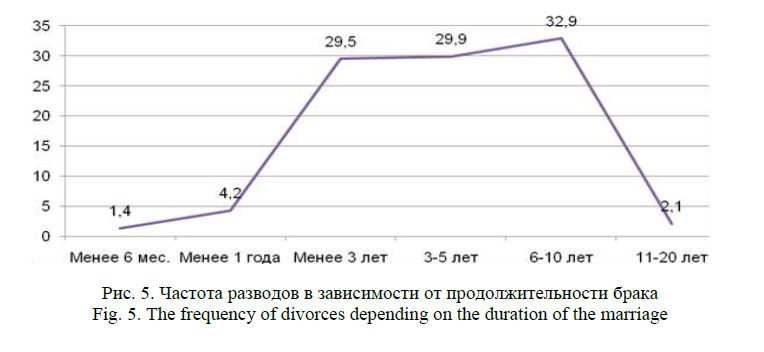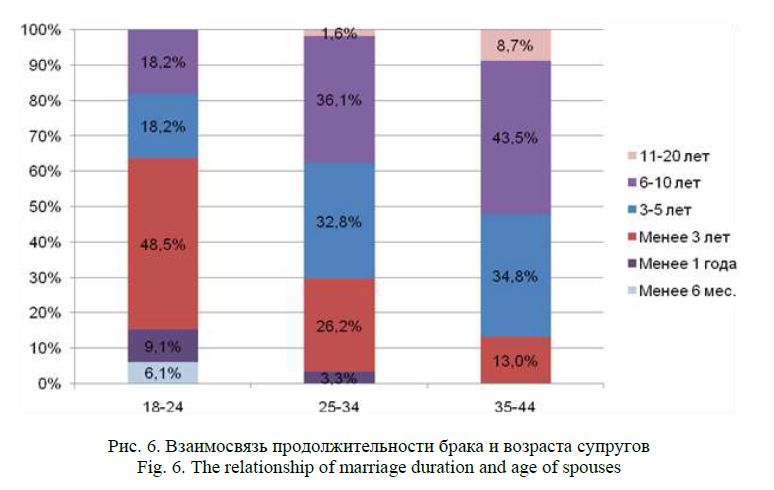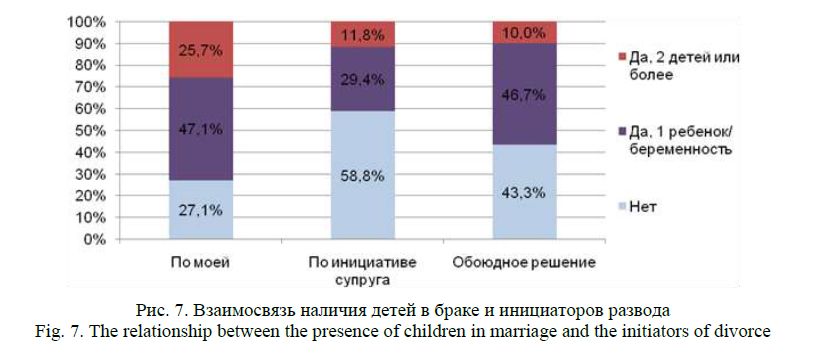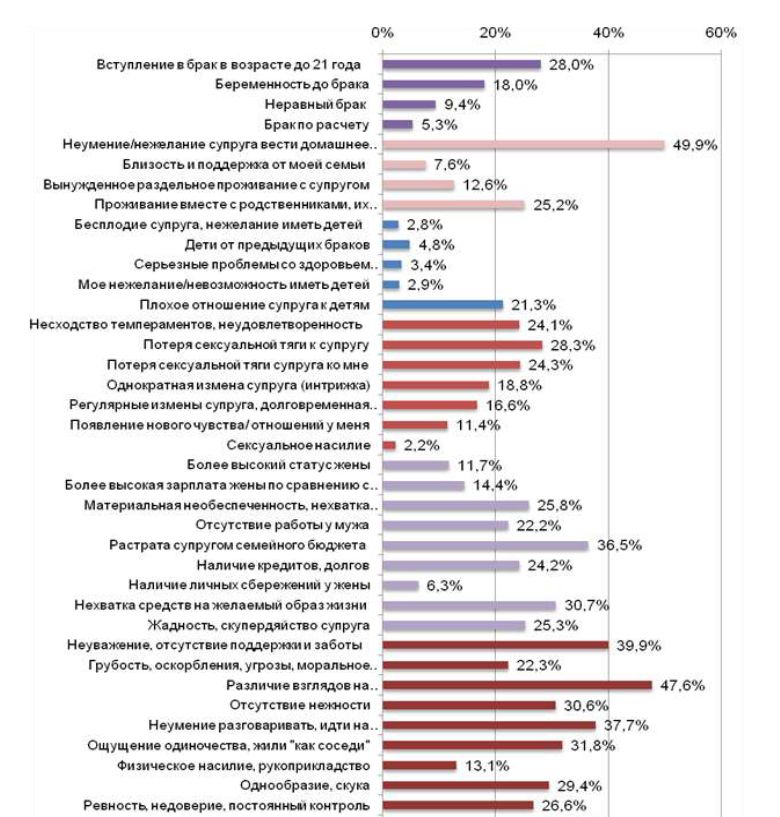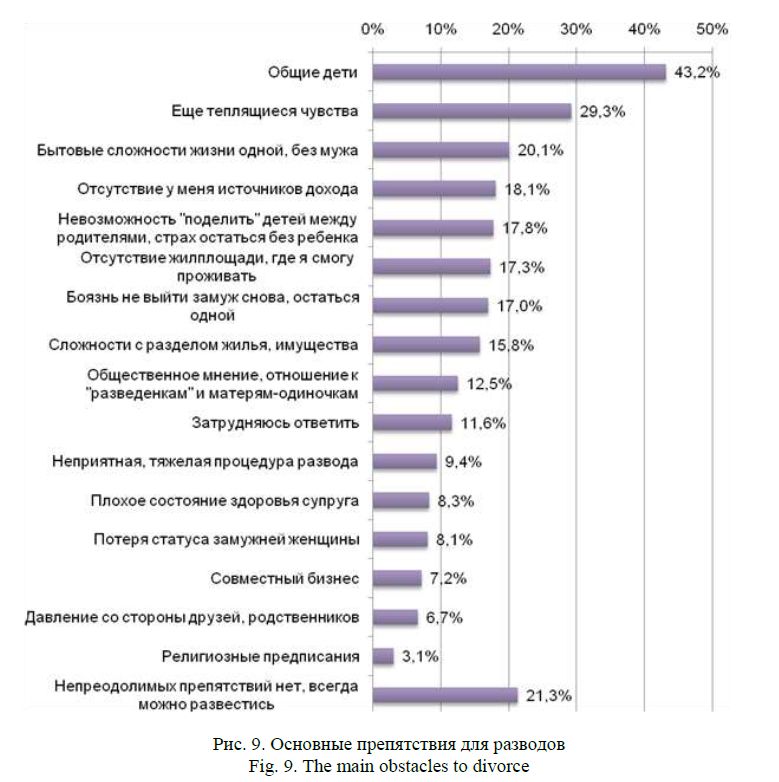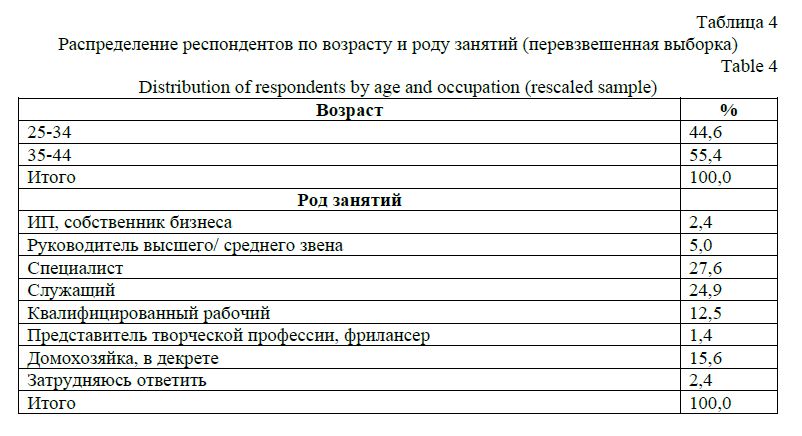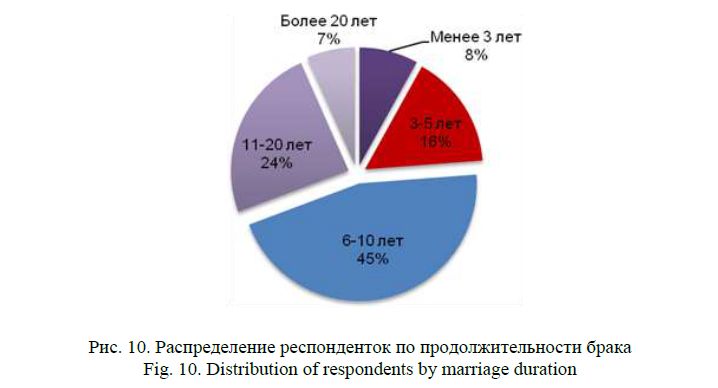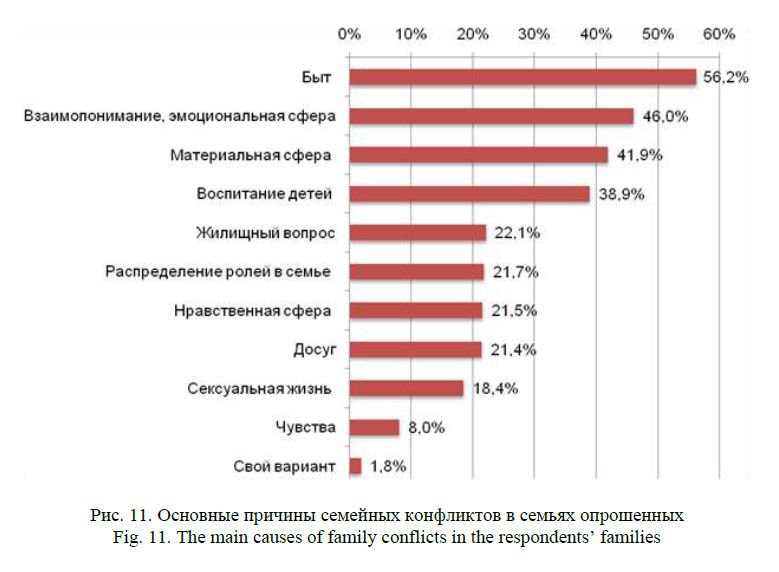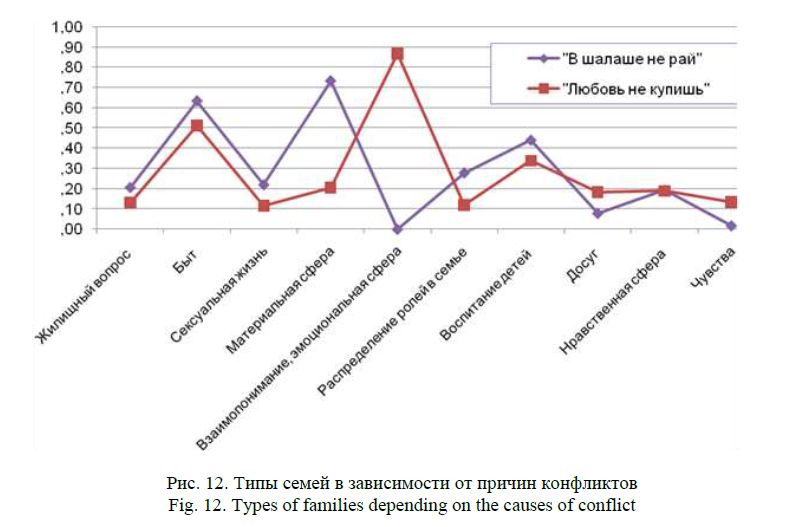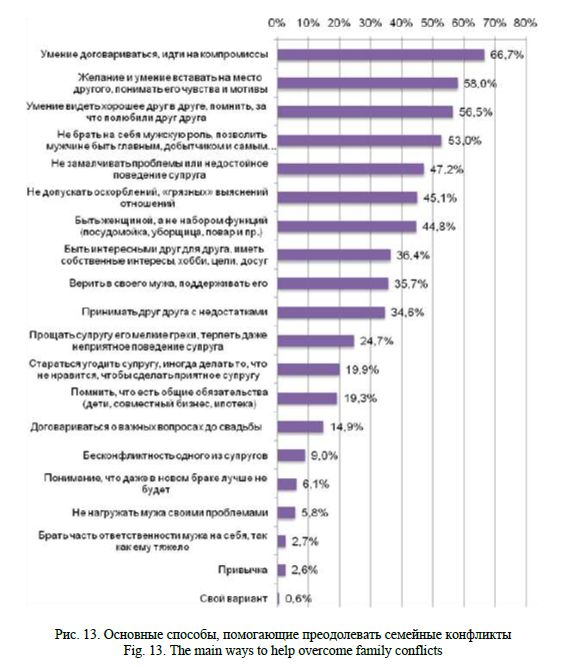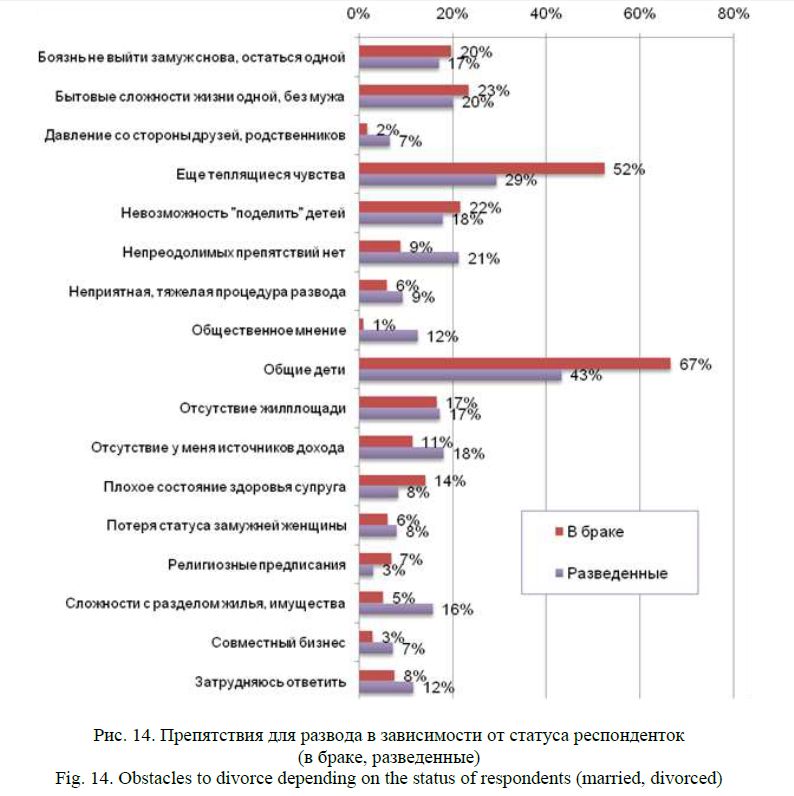 Количество скачиваний:
4365