DOI:
10.18413/2408-9338-2018-4-3-0-5
YOUNG PEOPLE FROM RUSSIAN INDUSTRIAL REGIONS: THEIR SOCIAL EXPECTATIONS AND INNOVATIVE POTENTIAL (BASED ON THE EXAMPLE OF SVERDLOVSK REGION AND KRASNOYARSK TERRITORY)
The article is devoted to the problem of innovative potential of the working youth in the context of their social expectations. We compare the data of a sociological survey of young people employed at industrial enterprises of two largest industrial regions of Russia – Sverdlovsk oblast and Krasnoyarsk Krai (N=420). Young people are an important resource of innovative development, but the question is: what innovative potential does the youth possess and what demand exists for it today? Using the sociological approach to the study of the innovative potential of young people, the authors emphasize that the social expectations and attitudes of young people form a significant socio-cultural factor that determines the innovative activity of young people, and motivate (or demotivate) young people to fulfill their innovative potential. We have revealed the regional specificity of young people's social expectations: young people from Krasnoyarsk krai have more confidence for the future than the youth from Sverdlovsk oblast, they have more positive estimates for the occurrence of positive events in the future. Young people from Sverdlovsk oblast are more critical about their prospects and changes in the country as a whole. Young people from Krasnoyarsk krai are typically pragmatic in assessing the need for research and innovation, they are focused on supporting research that has a specific practical benefit. The Sverdlovsk youth are more oriented on the future perspective, on the fact that the benefits of innovation could have a delayed effect.
Figures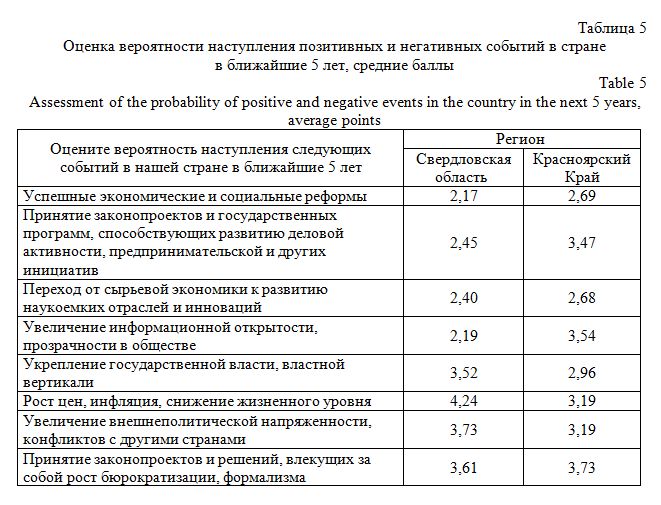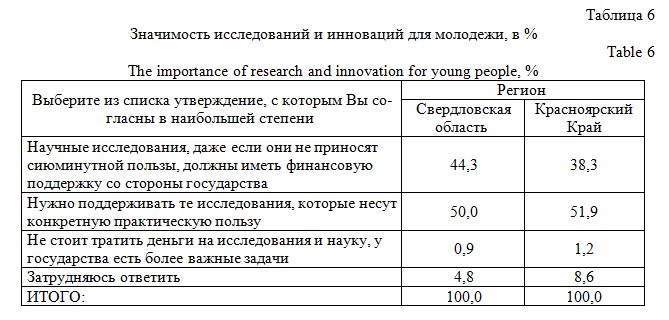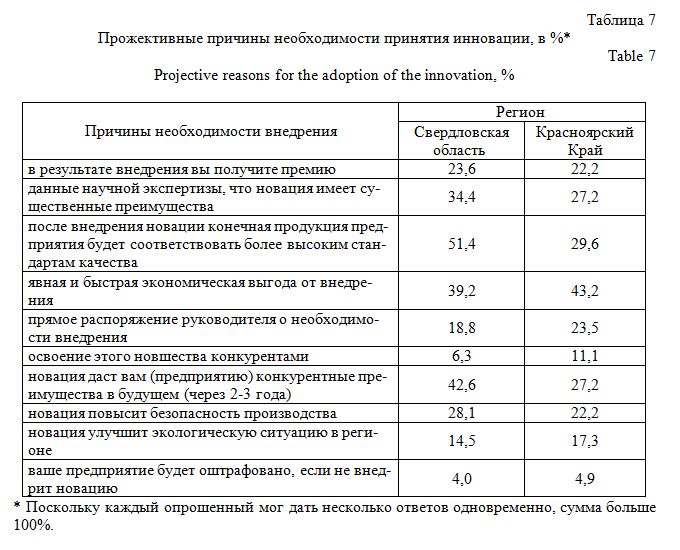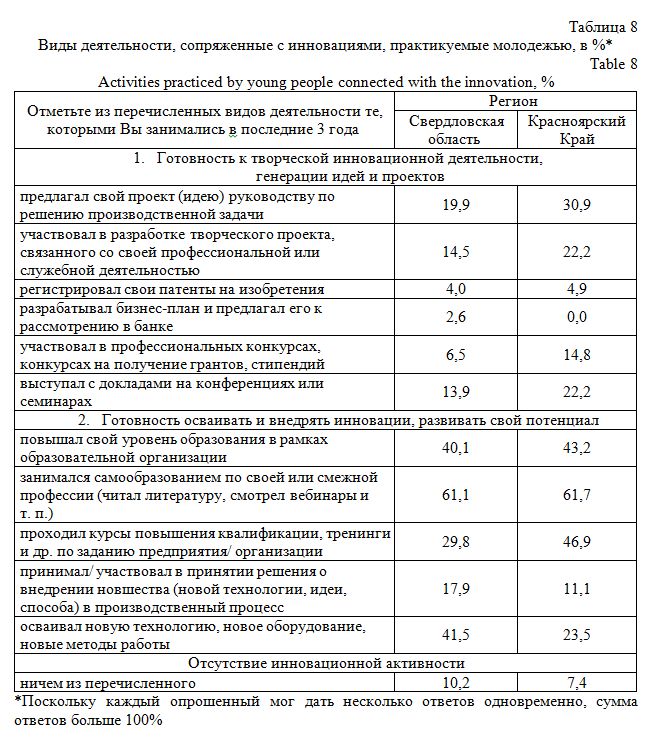 Количество скачиваний:
2481