DOI:
10.18413/2408-9338-2015-1-1-57-61
COMPETITIVE SPACE OF STUDENTS
The paper is an attempt of a system description of the competitive space of students. Competition (competitiveness) – let's start with the characteristics of this concept is a kind of social comparison. The latter acts for it as a generic term. As noted by N.F. Naumova, «... social comparison is a very flexible, responsive and dynamic mechanism, in which there is a capacity of an adequate reflection of social reality. Social comparison is not just the assessment, but the basis for decision making by the individual, his/ her guide to social behavior».
Figures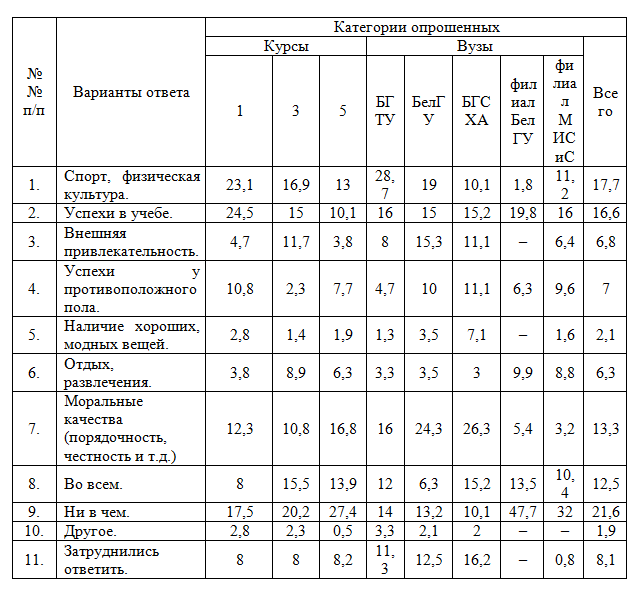 Таблица 1 Распределение ответов респондентов на вопрос «В чем хотелось бы состязаться?», в % к числу опрошенных студентов

Table 1 Distribution of answers to "What would you like to compete in?", % to the number of respondents
Количество скачиваний:
6150